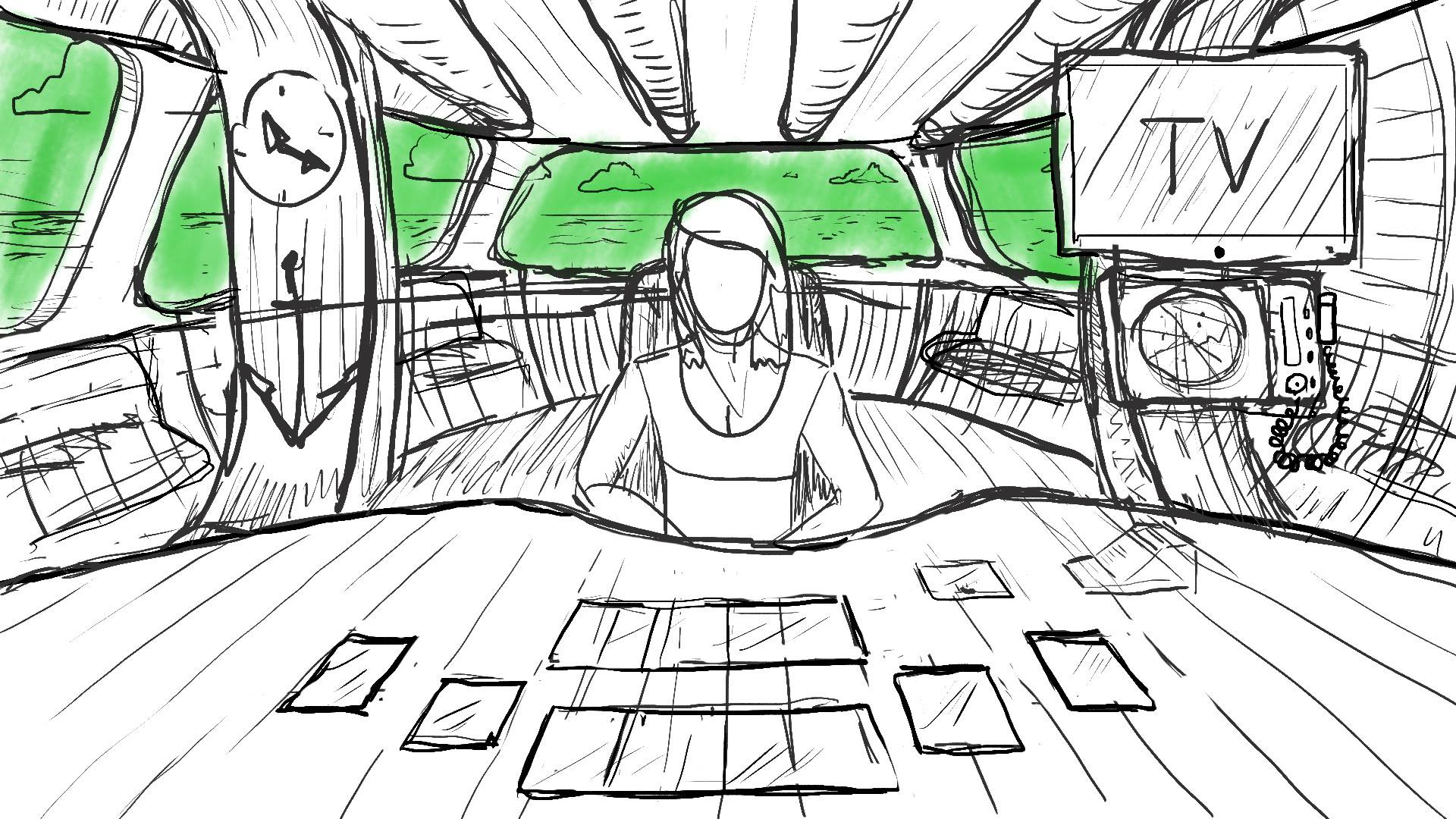 Our specialization is complex manufacturing projects management for Ukrainian and foreign companies in advertising, television, video production and event marketing spheres. We can invent, produce, find, deliver and construct absolutely everything anywhere in the world within the agreed deadline.
For more than a decade, PUSH-K Solutions, as an advertising agency, has implemented hundreds of production projects of varying complexity and direction. The agency's function is the idea development, visualization, design and subcontracting. We are not a workshop, a garment factory, a printing or a plant, an agency is a company that will always help to arrange all quickly – our service is the project management of complex manufacturing orders of all types.
1. SCENERY FOR TELEVISION STUDIOS MANUFACTURING
The agency has extensive experience in developing television studios. It all starts with a concept, sketches and 3D visualizations. After discussion and approval of visualizations, the agency calculates the cost of the television studio manufacturing and makes recommendations on technical equipment. Delivery of elements and arrival of the project team for installation is possible to anywhere in the world. More information about the design and production of TV studios in the section PROJECT WORKSHOP.

2. SCENOGRAPHY FOR PUBLIC AND CORPORATE EVENTS
For large corporate and public events is often needed a special design of the space: the scene, the camera's capture area, the audience zone, the entrance group. PUSH-K Solutions has been professionally engaged in organizing events and scenography for many years, so we know all aspects of space design with the help of constructions, screens, projections, lighting schemes, decorations – we have extensive experience in the development, production and installation of scenography solutions. In addition, there are ready-made scenery and props.

3. EXHIBITION STANDS AND EQUIPMENT PRODUCTION
Standard exhibition space as a rule is not enough for companies, because something special is required to attract the attention of visitors to the exposition zone. In such cases, you need a creative agency that is very familiar with the expo business and has good experience in design and production. We develop exclusive exhibition stands for the expo events in Ukraine and abroad. Additionally, we provide search and negotiations with exhibitions representing client's businesses, logistics of exhibition stands and equipment, the arrival of our installation team is possible anywhere in the world.

4. CORPORATE CLOTHES MANUFACTURING
Design and manufacture of textile products of any type, complexity and quantity. The agency has fulfilled more than a hundred corporate orders for the development and manufacturing of corporate clothes for personnel, advertising projects, events and video production. If necessary, the products can be packaged and sent to dozens of different cities or countries. For your convenience, LIST OF RATIOS, where the size in centimeters and inches determinates the correct size mark of corporate clothing and shoes.

5. SOUVENIRS PRODUCTION, POSM, POLYGRAPHY
All the manufacturing orders of marketers can be comfortably solved with help of advertising agencies – it's fast, safe and efficient. PUSH-K Solutions has a network of proven suppliers nd the experienced in manufacturing project managers. We provide search, development, branding of souvenirs for various promotional purposes, expo, events, conferences, congratulations to employees or partners. We manufacture and deliver targetly all types of POSM. We do preparation and printing of technically complex polygraphic products.
If you plan any complex manufacturing project, we are at your service. If you regularly have manufacturing tasks and communication with a lot of contractors takes too much time, then you are our potential client – we will be glad to receive your request. Below is the selection from PUSH-K Solutions portfolio by Manufacturing category.
Portfolio:

Manufacturing